PC
4 Years Ago
February 7, 2017
Atelier Sophie: The Alchemist of the Mysterious Book
PC US Release Date
The game Atelier Sophie: The Alchemist of the Mysterious Book is already released on PC in the USA.
Buy Now
Atelier Sophie: The Alchemist of the Mysterious Book
Game
Set against a vibrant background reminiscent of a medieval European town the Atelier series' 17th installment follows the exploits of a young novice Alchemist who discovers she is the owner of an enigmatic volume imbued with a soul. This Mysterious Book seems to hold all the secrets to Alchemy knowledge and it goes on to become Sophie's mentor. Sophie's improving alchemy skills start bringing back forgotten memories and uncover the strange tale of the book's origin. The development team at Gustconsider this title 'the new standard for the Atelier series' as they have poured all their creativity in rebuilding the alchemy system from the ground up and in crafting a visually stunning world full of well-rounded characters and beautiful illustrations. In a series first, there are two key illustrators involved in the making of Atelier Sophie, NOCO and Yuugen. Their distinctive work makes the world come alive and creates a dynamic environment where time, weather, and relationships affect the adventures of the young new alchemist and her trusted allies!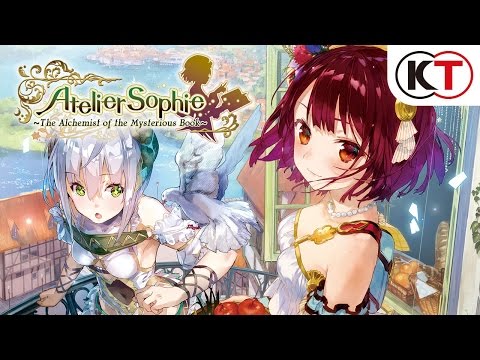 https://youtube.com/embed/tFQ2VYc4wZw