National Geographic
3 Years Ago
April 11, 2018
America Inside Out With Katie Couric Season 1
Release Date
The tv series season America Inside Out With Katie Couric Season 1 is already released on National Geographic in the USA. The upcoming National Geographic release date in the UK is to be announced.
Buy Now
America Inside Out With Katie Couric Season 1
TV Series Season
America Inside Out With Katie Couric, a six-part documentary series premiering Wednesday, April 11, at 10/9c, follows Couric as she travels the country to sit down with the people shaping the most pivotal, evolving, contentious and often confusing topics in American culture today. Inspired by her own personal journey of making National Geographic's critically acclaimed, groundbreaking documentary Gender Revolution (2017), Couric has expanded her commitment and each week will address some of the most divisive themes confronting our country today, including feminism, Muslims in America, political correctness, the impact of the white working class on the 2016 presidential election, controversial monuments and statues and the rapid growth of technology. Couric enlists cultural icons and regular folks to help her look past the noise, politics and individual discomfort to understand complicated truths.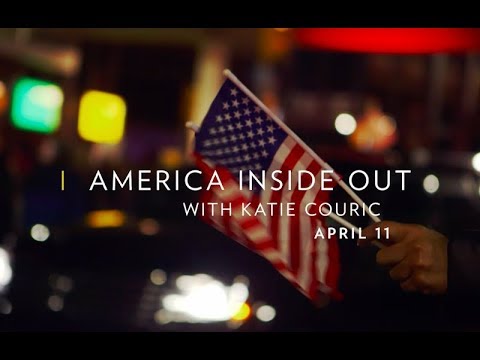 https://youtube.com/embed/xtNqtttrmnc