PC, PS4 & Xbox One
3 Years Ago
August 6, 2019
Age of Wonders: Planetfall
Release Date
The game Age of Wonders: Planetfall is already released on PC, PlayStation 4 and Xbox One in the USA and UK.
PC
PS4
Xbox One
PC
PS4
Xbox One
Show Full List
Buy Now
Age of Wonders: Planetfall
Game
The Star Union: once a vast empire connecting thousands of worlds, but its people have been left isolated and stranded following the Collapse. Hundreds of years later, separation has turned siblings into divergent alien species - independent factions who are setting out to rebuild the world as they see fit. Emerge from the cosmic dark age of a fallen galactic empire to build a new future for your people. Age of Wonders: Planetfall is the new strategy game from Triumph Studios. Build your empire with one of six unique factions, ranging from the militant Vanguard to the dinosaur-riding Amazons and the cyborg-zombies of the Assembly. Progress through each faction's missions using your wits, military strength and diplomacy, exploring planetary ruins and encountering other survivors as you unravel the history of a shattered civilization. Fight, build, negotiate and technologically advance your way to utopia in a deep single player campaign, on random skirmish maps, and against friends in multiplayer.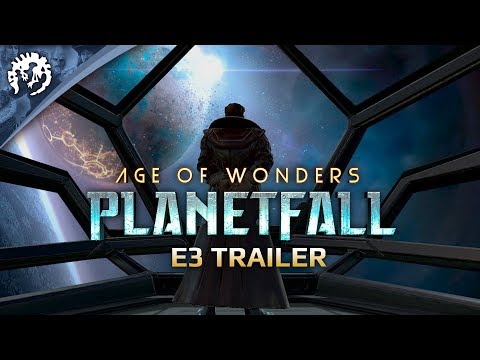 https://youtube.com/embed/PeDoHNZthX4,https://youtube.com/embed/J6X27sPdTcs,https://youtube.com/embed/WTHxBqqNONA