Comedy Central
5 Years Ago
March 3, 2016
Adam DeVine's House Party Season 3
Release Date
The tv series season Adam DeVine's House Party Season 3 is already released on Comedy Central in the USA. The upcoming Comedy Central release date in the UK is to be announced.
Buy Now
Adam DeVine's House Party Season 3
TV Series Season
Starring and curated by Adam DeVine ("Workaholics"), "Adam DeVine's House Party" returns for a ten-episode third season and shows what happens when DeVine is given a massive budget and free reign to plan an epic party. Last season he bought a bar in New Orleans for an incredible, ten-episode bash, complete with party shenanigans and all-new stand-up sets from some of his favorite comic friends. Every episode of "House Party" mixes scripted storylines with real stand-up, and features an exciting lineup of comedy favorites, as well as up-and-coming talent.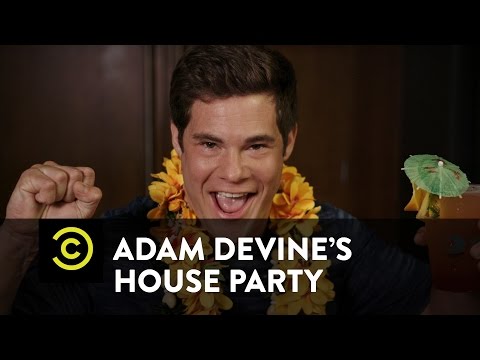 https://youtube.com/embed/ejrA1U350cc