Switch
4 Years Ago
March 30, 2017
ACA NeoGeo Metal Slug
Release Date
The game ACA NeoGeo Metal Slug is already released on PlayStation 4, Switch and Xbox One in the USA and UK.
PS4
November 28, 2016
Confirmed
Switch
Xbox One
PS4
November 24, 2016
Confirmed
Switch
Xbox One
Show Full List
Buy Now
ACA NeoGeo Metal Slug
Game
"METAL SLUG" is the original entry in one of the most famous action game series ever released. It was originally released by SNK in 1996. Players control Marco and Tarma who belong to the Special Forces team known as the "Peregrine Falcon Squad." They fight to defeat General Donald Morden, in an effort to take back their stolen weapon known as the "METAL SLUG." Players can utilize various weapons and vehicles such as the METAL SLUG to sway the fight in their favor.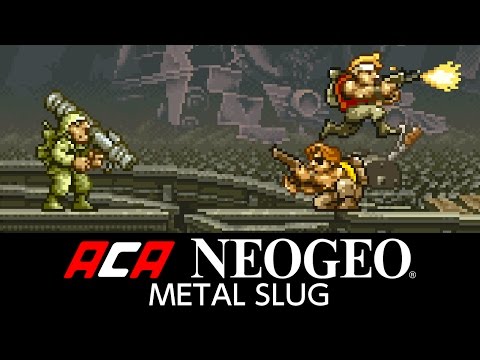 https://youtube.com/embed/Mlfh7X1GJCY