Blu-ray & DVD
5 Years Ago
December 1, 2015
2 Broke Girls Season 1
Release Date
The tv series season 2 Broke Girls Season 1 is already released on Blu-ray, DVD and CBS in the USA. The upcoming Blu-ray, CBS and DVD release date in the UK is to be announced.
Blu-ray
December 1, 2015
Confirmed
CBS
September 19, 2011
Confirmed
DVD
December 1, 2015
Confirmed
Blu-ray
CBS
DVD
Show Full List
Buy Now
2 Broke Girls Season 1
TV Series Season
Broke Girls is a comedy about two young women waitressing at a greasy spoon diner who strike up an unlikely friendship in the hopes of launching a successful business - if only they can raise the cash. Sassy, streetwise Max Black works two jobs just to get by, one of which is waiting tables during the night shift at the retro-hip Williamsburg Diner. Sophisticated Caroline Channing is an uptown trust fund princess who's having a run of bad luck that forces her to reluctantly give waitressing a shot. At first, Max sees Caroline as yet another in a long line of inept servers she must cover for, but she's surprised to find that Caroline has as much substance as she does style. When Caroline discovers Max's knack for baking amazing cupcakes, she sees a lucrative future for them, but first they need to raise the start-up money. While they save their tips, they'll stay at the restaurant, working with Oleg, an overly flirtatious Russian cook; Earl, a 75-year-old kool-kat cashier; and Han Lee, the new, eager-to-please owner of the diner. Working together, these two broke girls living in one expensive city might just find the perfect recipe for their big break.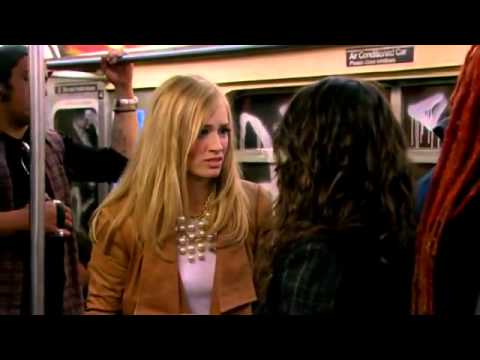 https://youtube.com/embed/XtM-i3wmMe0