PlayStation Vita
7 Years Ago
November 26, 2013
Ys: Memories of Celceta
PS Vita Release Date
The game Ys: Memories of Celceta is already released on PlayStation Vita in the USA and UK.
Buy Now
Ys: Memories of Celceta
Game
World-famous red-haired adventurer Adol Christin awakens in the unfamiliar land of Celceta, remembering nothing more than his own name. Confused and alone, he is approached by a burly thief named Duren who claims to know him and says that he was last seen wandering off into the nearby 'sea of trees.' Eager to unravel the mystery of his past and the cause of his predicament, Adol sets off with Duren to map the uncharted wilderness that claimed his memories. Along the way he meets numerous other individuals who seem to have encountered him before, and must carefully determine who among them can be trusted.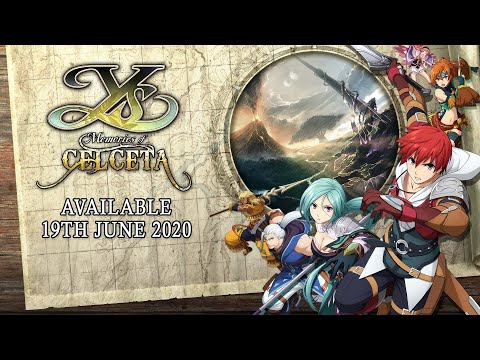 https://youtube.com/embed/uPwStjQMu6U,https://youtube.com/embed/hcHAa-L_ZNw,https://youtube.com/embed/cdgTSd-951c