Adult Swim
8 Months Ago
January 15, 2023
YOLO: Silver Destiny
Adult Swim Release Date
The tv series season YOLO: Silver Destiny is already released on Adult Swim in the USA. The upcoming Adult Swim release date in the UK is to be announced.
Buy Now
YOLO: Silver Destiny
TV Series Season
From Michael Cusack, the co-creator of SMILING FRIENDS, the follow-up to YOLO: Crystal Fantasy sees the return of Australia's favorite party girls, Sarah (Sarah Bishop) and Rachel (Todor Manojlovic), who are still looking for fun times, new experiences, positive vibes, and hot guys in the bizarre town of Wollongong. YOLO: Silver Destiny begins when a chance encounter at a Sausage Sizzle sets the girls off in pursuit of their destinies - Sarah wants to grow a beautiful garden, and Rachel wants to become a dark Empress. Meanwhile, Lucas the Magnificent embarks on a mysterious new quest to overcome Sarah's repulsion and win her heart.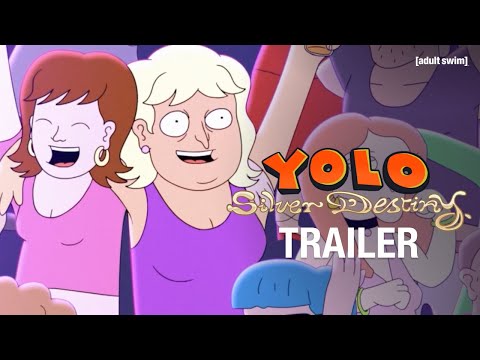 https://youtube.com/embed/GqKX1Zu6v1U