PC
12 Months Ago
March 25, 2022
Tiny Tina's Wonderlands
PC UK Release Date
The anticipated game Tiny Tina's Wonderlands is already released on PC in the UK.
Buy Now
Tiny Tina's Wonderlands
Game
In this epic high fantasy take on the looter shooter genre, players can create and customize their own multiclass heroes as they loot, shoot, slash, and cast their way through outlandish monsters and treasure-filled dungeons on a quest to stop the tyrannical Dragon Lord. Bullets, magic, and broadswords collide across a chaotic fantasy world brought to life by the utterly unpredictable Tiny Tina, who makes the rules, changes the world on the fly, and guides players on their journey. Tiny Tina's Wonderlands is a full standalone experience with a rich, story-driven co-op campaign for up to four players, as well as repeatable end-game content.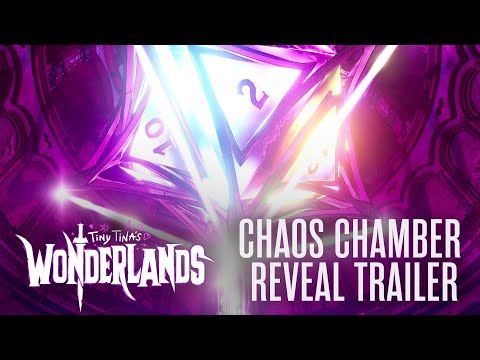 https://youtube.com/embed/Ae1R6JYjs14,https://youtube.com/embed/ZLNXHUMbIRY,https://youtube.com/embed/O08Y52AsplA,https://youtube.com/embed/OfcDN-Yewh8,https://youtube.com/embed/EeW929M1KT0