PC, PS4 & Switch
Q4 2022
15 Months Left
The Legend of Heroes: Trails from Zero
UK Release Date
The game The Legend of Heroes: Trails from Zero upcoming PC, PlayStation 4 and Switch release date in the UK is confirmed to be Q4 2022. It is 15 months left until you can play this game on PC, PlayStation 4 and Switch in the UK.
Pre-Order
The Legend of Heroes: Trails from Zero
Game
Lloyd Bannings returns to his hometown to follow his late brother's footsteps and join the Crossbell Police Department. However, he finds himself assigned to a ragtag new division called the Special Support Section, which performs odd jobs and helps people in need. But he and his new teammates slowly discover that their vibrant city hides a dark criminal underbelly… as well as a few terrible secrets. Experience Crossbell in this exciting chapter from the renowned The Legend of Heroes series! The site of an ongoing territorial struggle between the Erebonian Empire and the Republic of Calvard, Crossbell has developed into a prosperous city-state and one of the continent's leading economic centers.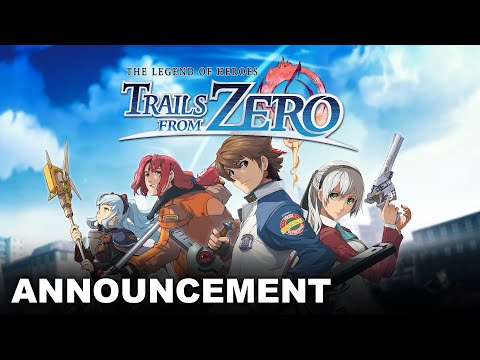 https://youtube.com/embed/lAOCKcEbjiY