Blu-ray
TBA
Super Size Me 2: Holy Chicken!
Blu-ray Release Date
The movie Super Size Me 2: Holy Chicken! upcoming Blu-ray release date in the USA and UK is to be announced.
In the 13 years since Super Size Me (2004), the fast-food industry has undergone a makeover. Today, chain restaurants tout food that's "healthy," "organic," and "natural." Spurlock explores this new reality with an approach even more immersive and subversive than that used for his first film: he sets out to open his own chicken franchise. We follow him every step of the way, from raising poultry and conjuring recipes to designing the brand and scouting a location. Spurlock brings his disarming humor to uncover the truths and lies behind this multibillion-dollar industry.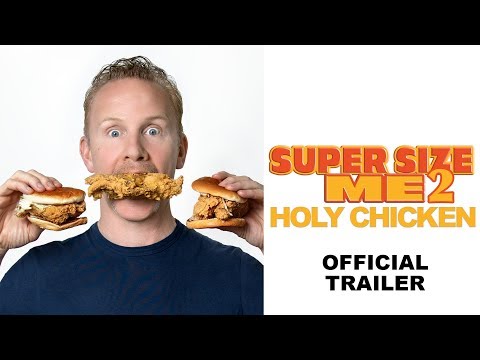 https://youtube.com/embed/P9-EPhVPIAU