Start Date
12 Days Ago
Friday September 23rd
Splatoon 3 - Splatfest
Start Date Release Date
The game Splatoon 3 - Splatfest was just released 12 days ago on Start Date in the USA and UK.
Buy Now
Splatoon 3 - Splatfest
Game
Time to pick a side, squiddos! Here's the theme for the first post-launch Splatoon 3 Splatfest: Which would you bring to a deserted island? Gear, grub, or fun? This Splatfest takes place Sept. 23-25, so get ready to make waves!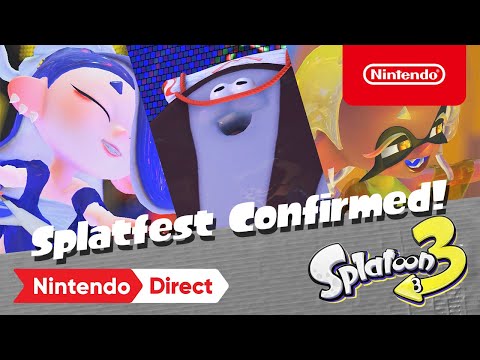 https://youtube.com/embed/P-xkS-csYhE