PlayStation 4
5 Years Ago
May 3, 2016
Shadow Complex Remastered
PS4 UK Release Date
The game Shadow Complex Remastered is already released on PlayStation 4 in the UK.
Buy Now
Shadow Complex Remastered
Game
Powered by Unreal Engine technology, the "modern and masterful side-scroller" Shadow Complex became an instant classic when initially released exclusively for Xbox 360 in 2009. The fan favorite won more than 50 Game of the Year and Editor's Choice Awards and was one of the most popular console games of the year. ChAIR's fresh twist on classic side-scrolling design with modern, cutting-edge gameplay is amplified in Shadow Complex Remastered, featuring all of the content from the award-winning original game, updated with graphical enhancements, all-new dynamic melee take-downs, and additional Achievements and Master Challenges. Through 10+ hours of exploration and fast-paced combat, players discover game-altering power-ups to overcome obstacles, thwart legions of enemies, and delve further into a mysterious and challenging, non-linear game world.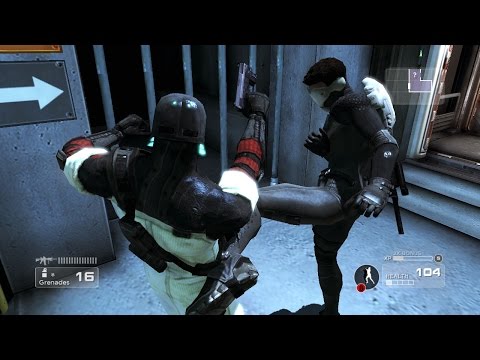 https://youtube.com/embed/b6wGaDmIkQY