PC, PS4 & Switch
20 Months Ago
October 10, 2019
River City Melee Mach!!
US Release Date
The game River City Melee Mach!! is already released on PC, PlayStation 4 and Switch in the USA.
Buy Now
River City Melee Mach!!
Game
Nekketsu Kouha Kunio-kun is a popular action game series that debuted in 1986. And now the "win-through fighting" from the series' most popular title Downtown Nekketsu Koushinkyoku: Soreyuke Daiundoukai returns with significant enhancements! While the controls remain the same, all other aspects have been significantly enhanced. There are over 180 characters, over 250 special moves, over 30 teams, and more. The cute pixelated characters of yesteryear flood the screen for a major brawl. Up to four players can play together, so fight alongside your family and friends! Additionally, you can play against players all over the world in online battles. Climb your way to the top by mowing down rivals in major brawls involving the whole world.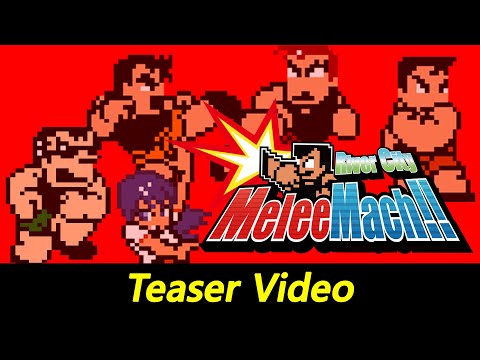 https://youtube.com/embed/NJB0Ida4ojE