Switch
2 Years Ago
October 26, 2018
Project Highrise: Architect's Edition
Switch UK Release Date
The game Project Highrise: Architect's Edition is already released on Switch in the UK.
Buy Now
Project Highrise: Architect's Edition
Game
The Architect's Edition is bringing popular tower sim Project Highrise to consoles. Your job as the architect and developer is to build world-famous skyscrapers that will be the envy of the entire city, masterpieces of art and engineering. But a skyscraper is more than just steel and glass, it's an intricate ecosystem, full of people that live and work in the building. They become a complex machine that needs your steady hand to keep it running smoothly and efficiently. Experience a deep, complex simulation of a modern skyscraper. Create gleaming office highrises to attract business leaders from around the world. Construct urban apartments in the sky with penthouses for the rich and famous. Keep travelers and tourists happy in soaring hotel towers. From the moment you break ground, every decision rests with you. Explore open sandbox play with several difficulty levels to build your architect's dream skyscraper or conquer campaign mode in 29 scenario challenges. The Project Highrise: Architect's Edition contains the Project Highrise base game along with the Las Vegas DLC and content packs Miami Malls, Tokyo Towers, London Life and Brilliant Berlin.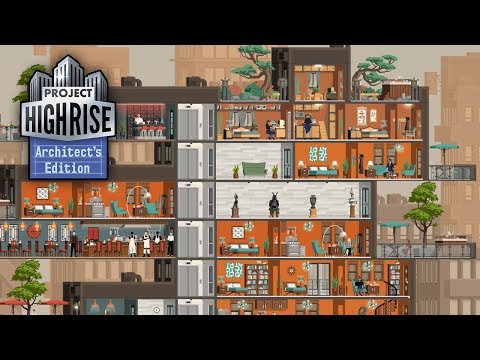 https://youtube.com/embed/C-UfeHbVQoE