Smithsonian
7 Days Left
Sunday April 25th
Murderous History Season 1
Release Date
The tv series season Murderous History Season 1 upcoming Smithsonian release date in the USA is on Sunday April 25th and it's only 7 days left. The upcoming Smithsonian release date in the UK is to be announced.
Pre-Order
Murderous History Season 1
TV Series Season
No fingerprinting? No DNA tests? No psychological profiling? No problem. Smithsonian Channel steps back in time to investigate history's most shocking murder mysteries and reveal how they were solved in the upcoming all-new series, Murderous History. On the heels of the channel's recent success in true crime, historians guide viewers through the sinister undercurrents of various city's past where odd and lethal scandals perplexed historical detectives, and expose the dark undercurrents of society. From the devastatingly bombed streets of London to industrial Chicago to Nazi Berlin, each episode captures nail-biting criminal investigations to prove that everything is not always what it seems. Murderous History premieres on Smithsonian Channel Sunday, April 25 at 9 p.m. ET/PT.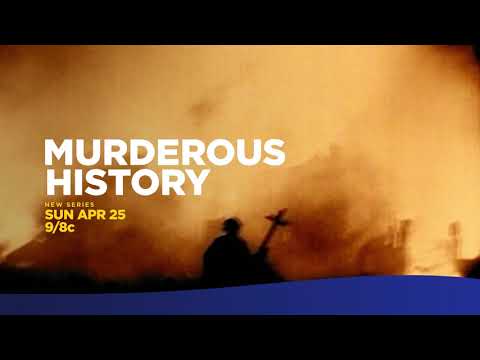 https://youtube.com/embed/I_uMNBojbxM