Switch
2 Weeks Ago
Tuesday February 16th
Fallen Legion: Revenants
Switch Release Date
The game Fallen Legion: Revenants is already released on Switch in the USA and UK.
Buy Now
Fallen Legion: Revenants
Game
In a world covered in miasma, a floating castle is the last refuge for mankind. The earth is scarred with beasts mutated by the plague while Welkin Castle is quarantined from the horrors below. Lucien, a charismatic politician protected in the castle walls, discovers an ancient book where he learns of the Exemplars, weapons that can turn into sentient soldiers. He joins forces with Rowena, a revenant determined to find a way to come back to life to raise her living son, and the two reluctantly make a pact to overthrow the mad tyrant controlling Welkin.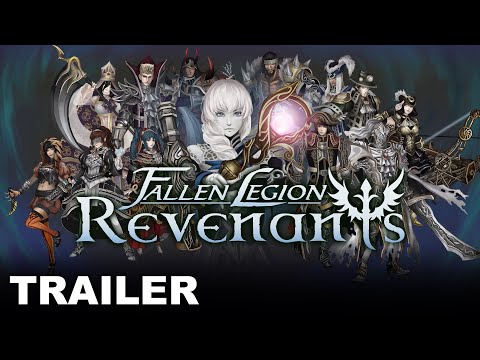 https://youtube.com/embed/hZzCZQIBcdo,https://youtube.com/embed/bYLR3N7IYu8,https://youtube.com/embed/4x-XmzM9iwk