PlayStation 4
5 Years Ago
February 23, 2018
Euro Fishing Collector's Edition
PS4 UK Release Date
The movie Euro Fishing Collector's Edition is already released on PlayStation 4 in the UK.
Buy Now
Euro Fishing Collector's Edition
Movie
Available as a boxed copy for the first time, this bumper package brings back the original five venues of Euro Fishing and adds three brand new lakes. From the gritty urban fishing of Foundry Dock to the iconic Manor Farm Lake to the gorgeous log cabin of Lac D'Or, these three new lakes all bring something unique to Euro Fishing. Each new lake also has its own achievements and boss fish to catch, adding fresh and exciting challenges whatever your skill level is. Fishing fans can also look forward to playing the best version of Euro Fishing to date, with updated tutorials, improved water visuals, new lines, new bait and much more!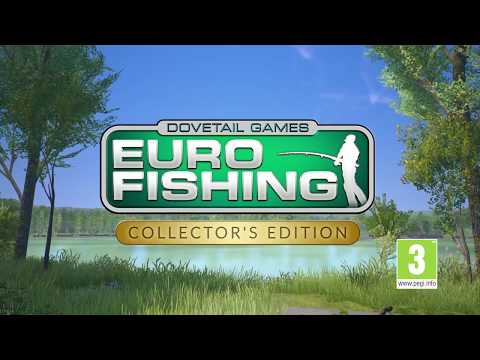 https://youtube.com/embed/AhDoBaGna-o