PlayStation 4, Switch & Xbox One
4 Years Ago
May 22, 2018
Disco Dodgeball Remix
UK Release Date
The game Disco Dodgeball Remix is already released on PlayStation 4, Switch and Xbox One in the UK.
Buy Now
Disco Dodgeball Remix
Game
A ridiculously awesome physics-based sport-type-thing, Disco Dodgeball Remix offers up a crazily intense mix of arena-based first-person shooter and classic dodgeball—all played by killer robots whose lethality is only surpassed by their quirky charm. Combatants throw glowing dodgeballs to one-hit-kill their opponents and complete team objectives, using a wide variety of powerups and trick shots—all with skateboard-style movement and a pulsing dance club aesthetic.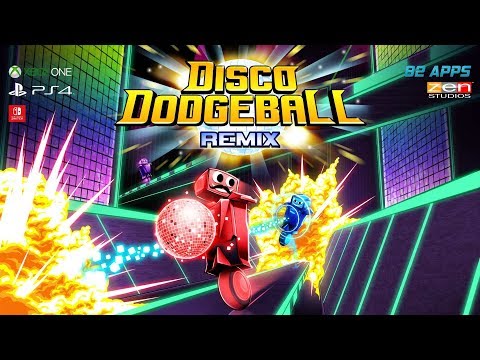 https://youtube.com/embed/JWmlqDcNVIA