SyFy
2 Years Ago
January 16, 2019
Deadly Class Season 1
SyFy Release Date
The tv series season Deadly Class Season 1 is already released on SyFy in the USA. The upcoming SyFy release date in the UK is to be announced.
Buy Now
Deadly Class Season 1
TV Series Season
Deadly Class follows a disillusioned teen recruited into a storied high school for assassins. Maintaining his moral code while surviving a ruthless curriculum, vicious social cliques, and his own adolescent uncertainties may prove fatal. Set against the backdrop of late '80s counter culture, the drama is described as a unique coming of age journey.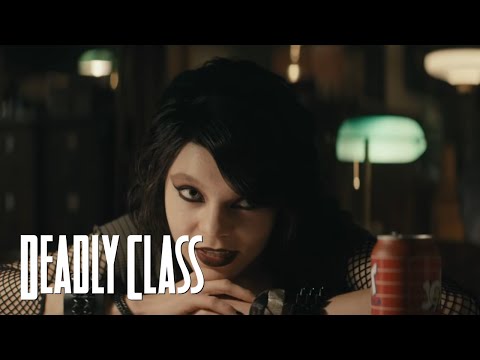 https://youtube.com/embed/Zn9n1pWLG0k,https://youtube.com/embed/1coSrKVJvkg,https://youtube.com/embed/tGiZD3eAi0Q,https://youtube.com/embed/7czWJ9eMYjg,https://youtube.com/embed/MLrxxm1pzAw,https://youtube.com/embed/HqxY54wxJNQ,https://youtube.com/embed/yHLxfAUT49A,https://youtube.com/embed/uFqoqzyT4JQ