VOD
3 Months Ago
June 20, 2023
Are You There God? It's Me, Margaret
VOD Release Date
The movie Are You There God? It's Me, Margaret is already released on VOD in the USA and UK.
Buy Now
Are You There God? It's Me, Margaret
Movie
Margaret Simon is just eleven going on twelve when her family moves from New York City to Farbrook, New Jersey. Margaret's mother is Christian and her father is Jewish. Margaret has been raised without an affiliation to either faith, and does not practice an organized religion, although she frequently prays to God in her own words, beginning by saying, "Are you there God? It's me, Margaret." She is beginning to feel uncomfortable with her lack of a religious affiliation. For a school assignment, she chooses to study people's religious beliefs, hoping to resolve the question of her own religion in the process. Part of her study involves attending different places of worship to better understand religious practice and also to see if one of them might be right for her. She enjoys spending time with her Jewish paternal grandmother, Sylvia Simon, who loves her as she is, and hopes Margaret will embrace Judaism after taking her to her synagogue for Rosh Hashanah services.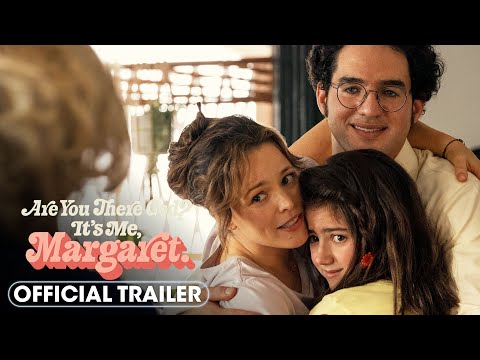 https://youtube.com/embed/LzRzojHC3iE