PC (Early Access)
4 Years Ago
September 8, 2017
Academia: School Simulator
PC (Early Access) UK Release Date
The game Academia: School Simulator is already released on PC (Early Access) in the UK.
Buy Now
Academia: School Simulator
Game
A management simulator where you run a high school. Students evolve and grow as they earn new traits as they experience the highs and lows of high school life; bullies, flunking out, finding love and learning who they are. Teachers are just as fickle with ambitions and needs to be met otherwise you might see them quit. Various specialisations can be taken for your school to favour the arts, sciences, sports or vocational studies. Students, parents, teachers and finances all need to be juggled as Principal.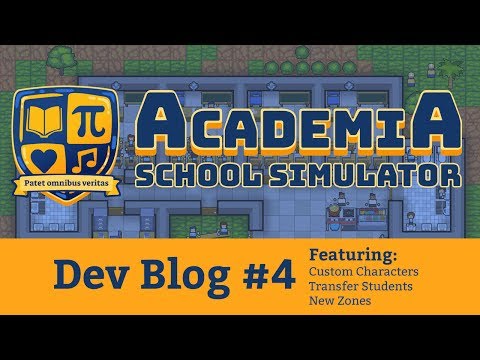 https://youtube.com/embed/CKzDW8t2LcE,https://youtube.com/embed/fWhLjQuckCo,https://youtube.com/embed/wB7cUdbCWkM,https://youtube.com/embed/M9LnEtUEUtM